Puralife Water Solutions offer Reverse Osmosis systems for under the sink.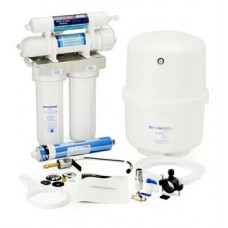 4 Stage Reverse Osmosis System
A 4 stage under sink reverse osmosis system, ideal for removing the majority of impurities in your drinking water including dissolved solids such as fluoride, aluminium and sodium.
Features
Product Code: 4Stg RO System

4 stages include sediment pre filter, carbon pre filter, 50 gallon per day Filmtech TFC resistant membrane and inline carbon post filter.

Made from all premium parts and fittings.